Would You Like to Get My Complete Set of Jazz Drum Transcriptions?
This Offer is NOT Available Anywhere Else
Grab The Ultimate Jazz Drum Transcription Pack & you'll receive:
The complete sheet music transcriptions of the following songs:
1) "Freedie Freeloader" comping by Jimmy Cobb. Dig this masterpiece from the album "Kind of Blue" and explore the patterns by the master Jimmy Cobb.
2) "Seven Steps to Heaven" Drum Solo by Tony Williams - master TW's most famous drum solo and improve your musicality, technique & coordination.
3) "Countdown" Drum Solo by Art Taylor on the album "Giant Steps" by John Coltrane, master this classic song and watch your skills skyrocket!
4) "Jingles" Comping & Drum Solo by Kenny Washington from Mike Ledonne Trio.
5) "Daahoud" Drum Solo by Max Roach on the album "Clifford Brown and Max Roach '54 '55'.
6) "This I Dig of You" Drum Solo by Art Blakey on the album "Soul Station". 
7) "Limbo" by Tony Williams, so you can learn how to play every single note with accuracy. 
+
EXTRAS:
8) Exercises based on Tony Williams
9) Exercises based on Elvin Jones
10) Exercises based on Vinnie Colaiuta
This will help you to develop rhythm, strength and control in your jazz drumming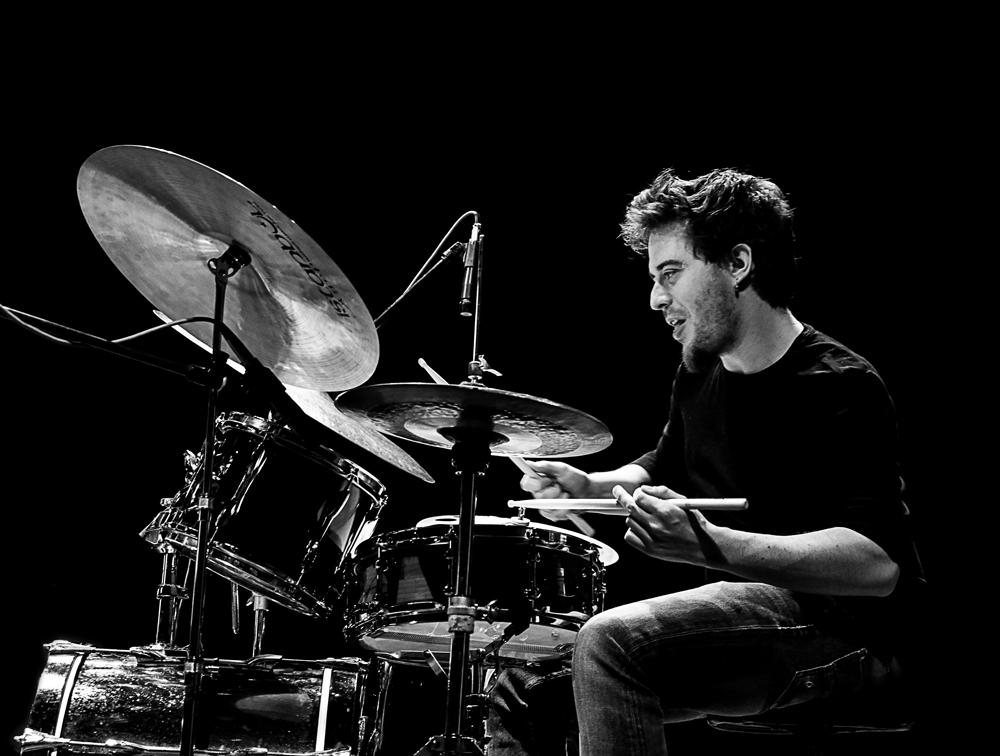 Here's What Other Drummers Say About Ruben:
"I first saw Ruben's performance of " Walkin'" on Facebook and was blown away by it on a few levels. The transcription alone is quite a task, then to expose Tony's language and rhythmic devices, but to then play along makes this an even greater accomplishment. If you close your eyes and listen, it's Tony playing along with himself! This is what happens when someone gets excited about something and then starts reaching. Very inspiring. Bravo e complimenti Ruben...!!! " D. Garibaldi
"I just watched a video of Ruben Bellavia playing, note for note, Tony Williams' performance in Miles Davis' Four and More. This is not only a labor of love, but an extremely difficult task. This recording has been a mainstay of my listening experience since the album came out in 1963 so i know it very well. That said, Ruben is not only totally accurate but he also was able to tune his drums to sound exactly like Tony Williams. I was amazed at how he copped Williams' cymbal feel, which I have heard many others try, unsuccessfully. This effort required diligence, knowledge, and artistry. Doing all of that, and then playing it with the right feel - well, that's just amazing. " M. Clark