Do you feel that jazz drumming is hard to understand?
It could be hard to approach jazz drumming. How many times have you given it up because of so much information that you didn't even know how to start? This is the course for you!
Your first step into a larger world...
When I started studying jazz I faced several problems. I was scared of the huge amount of information about jazz drumming. Kenny Clarke, Buddy Rich, Max Roach, Tony Williams, Art Blakey, Elvin Jones, Jimmy Cobb. All of them have different styles and ways of playing.
I've made a shortcut taking from their peculiarities and being inspired by their drumming: this course is the result of my transcriptions and research, presented in the easiest way possible.
My experience
Ever since I started studying jazz I realized how relevant the so-called "vocabulary" was. All the teachers with whom I had a chance to study during my stay in New York (John Riley, Ari Hoenig, Quincy Davis, Greg Hutchinson) told me how important it was, in jazz music, to understand, acquire and embrace certain conventions, rhythms and phrases. The great jazzmen of the past undoubtedly invented a new language, which they then further developed by making it more complex and even, at times, defragmenting and deconstructing it almost to the limits of comprehensibility. It's a world where the more you explore the more you discover new ideas, music inspirations, surprises and analogies. From this premise it's only natural to think that, in order to understand a language, you have to first listen to it carefully and try to imitate it, and then learn its vocabulary and grammar.
What will you learn from my course?
Here's an overview of the lessons
the art of playing ballads
how to faether with the feet
the brushes technique
jazz songs interpretation
different hands techniques
how to comp a solo at slow and medium tempos
uptempo feet and hands techniques
Why should you choose my course?
"I first saw Ruben's performance of " Walkin'" on Facebook and was blown away by it on a few levels. The transcription alone is quite a task, then to expose Tony's language and rhythmic devices, but to then play along makes this an even greater accomplishment. If you close your eyes and listen, it's Tony playing along with himself! This is what happens when someone gets excited about something and then starts reaching. Very inspiring. Bravo e complimenti Ruben...!!!" - David Garibaldi
"I just watched a video of Ruben Bellavia playing, note for note, Tony Williams' performance in Miles Davis' Four and More. This is not only a labor of love, but an extremely difficult task. This recording has been a mainstay of my listening experience since the album came out in 1963 so I know it very well. That said, Ruben is not only totally accurate but he also was able to tune his drums to sound exactly like Tony Williams. I was amazed at how he copped Williams' cymbal feel, which I have heard many others try, unsuccessfully. This effort required diligence, knowledge, and artistry. Doing all of that, and then playing it with the right feel - well, that's just amazing." - Mike Clark
"After contacting Ruben and receiving a copy of his transcription fully notated with articulations, mixed meters and accurate notation I realized that Ruben was no ordinary drummer. To possess the skills necessary to first of all, hear and then accurately notate the entire recording of walking is truly remarkable. There're only a small number of people in the world who possess the kind of skills necessary to undertake a work like this and an even fewer number of those who would possess the patience to see it through to completion. (…) Ruben is not only remarkable for his technical and pedagogical skills but for his playing skills as well. To play a Tony Williams transcription and particularly one at this tempo note for note is a lofty goal indeed. Few have been able to do it and even fewer are able to do it with this level of accuracy. On Ruben's YouTube video it is virtually impossible to distinguish between Tony's sound and Ruben sound. This is a remarkable achievement" - John Ramsay
Watch the free videos
You will find all the videos of the course below. The ones called "preview" on the right are free so you can have a better idea.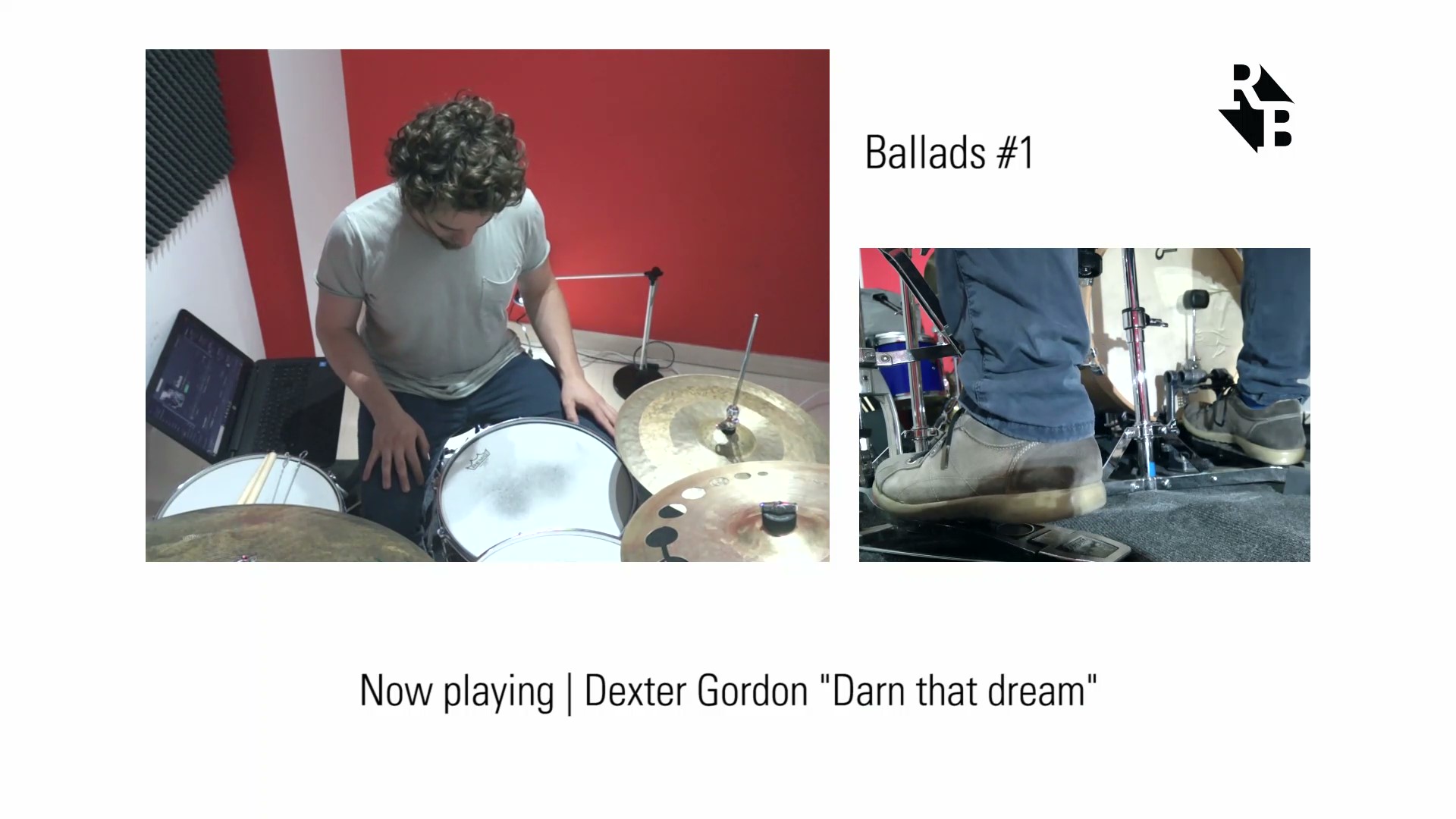 Foot technique with musical examples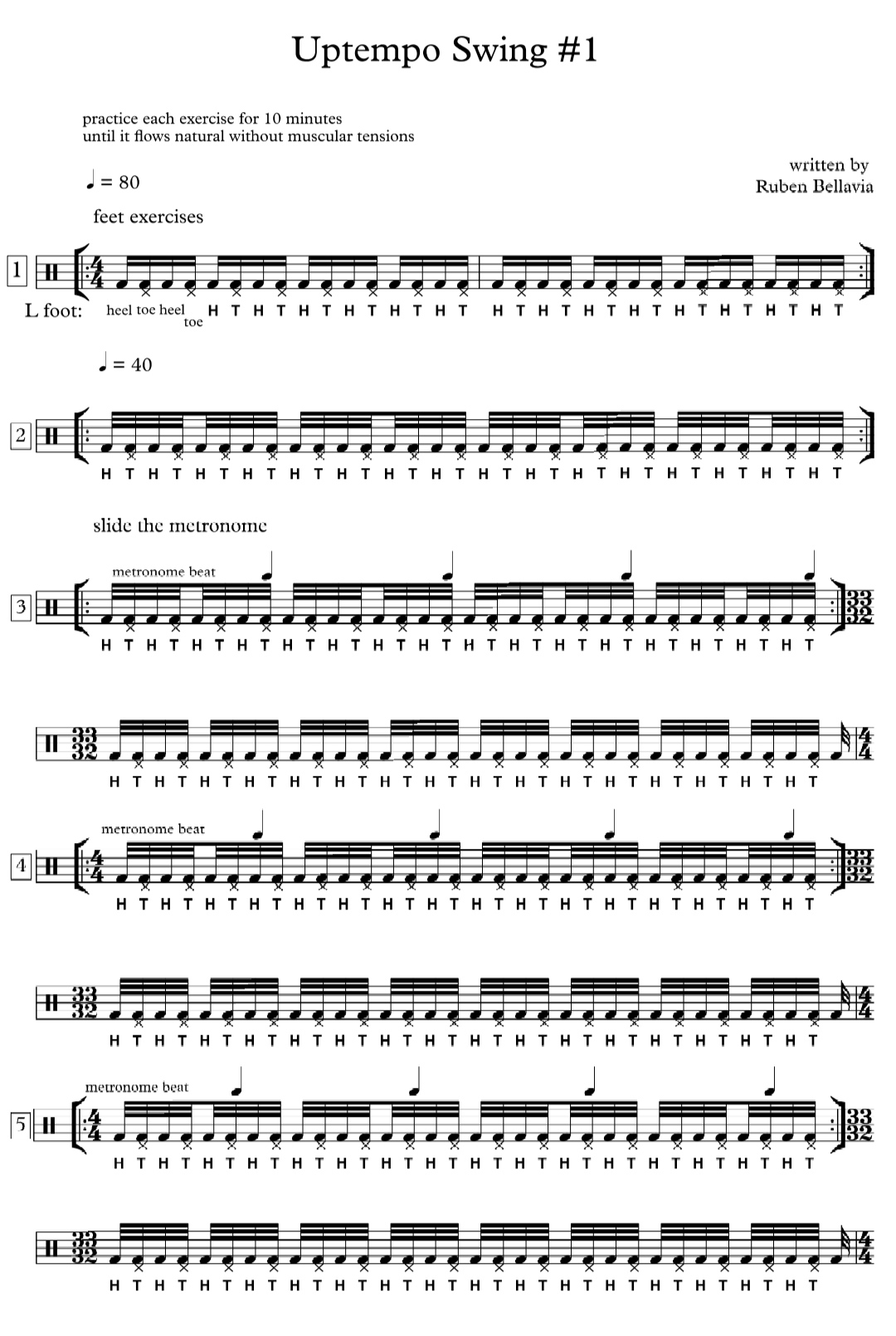 Practice with Pdf exercises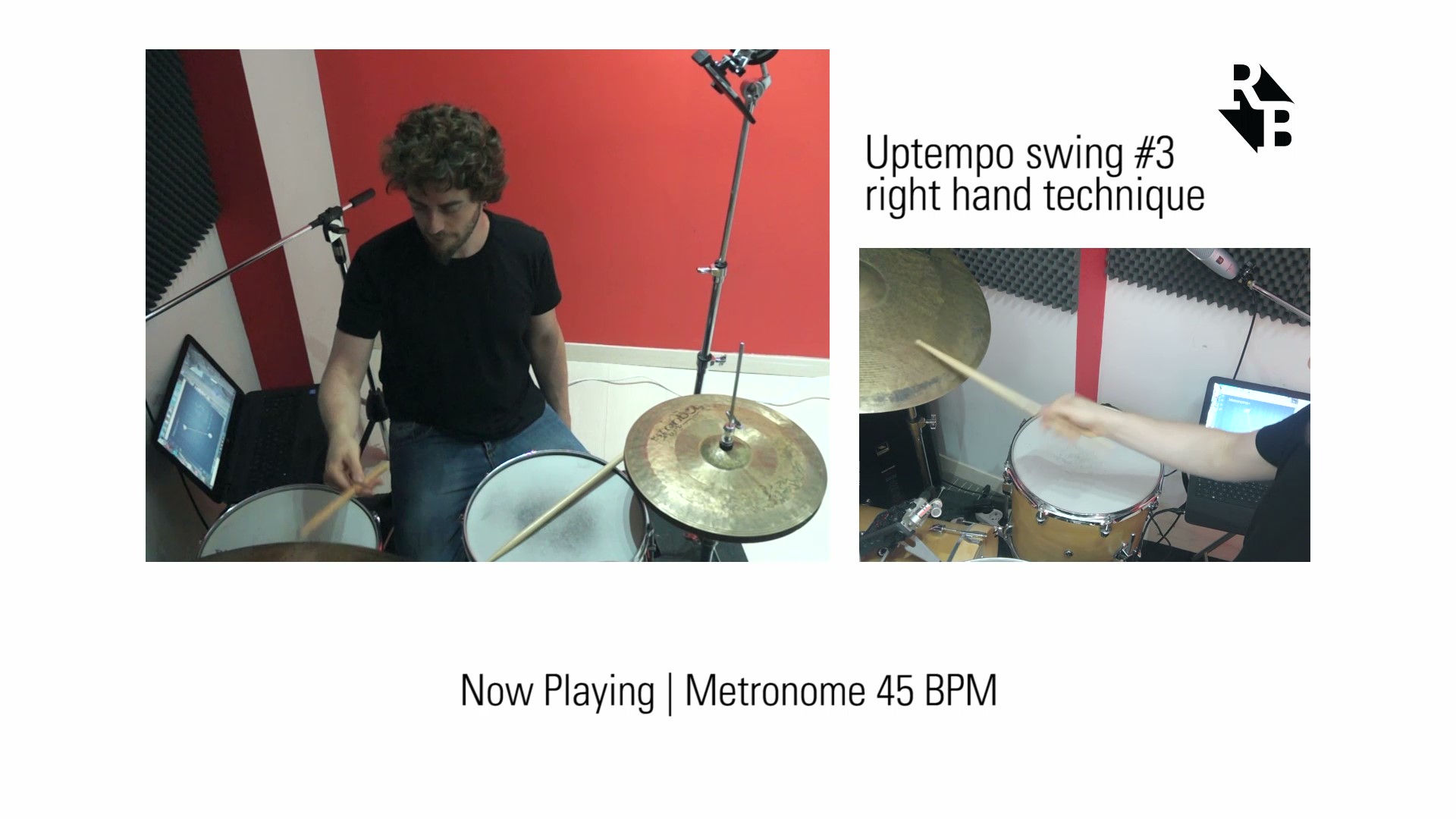 Right hand techinque explained at different tempos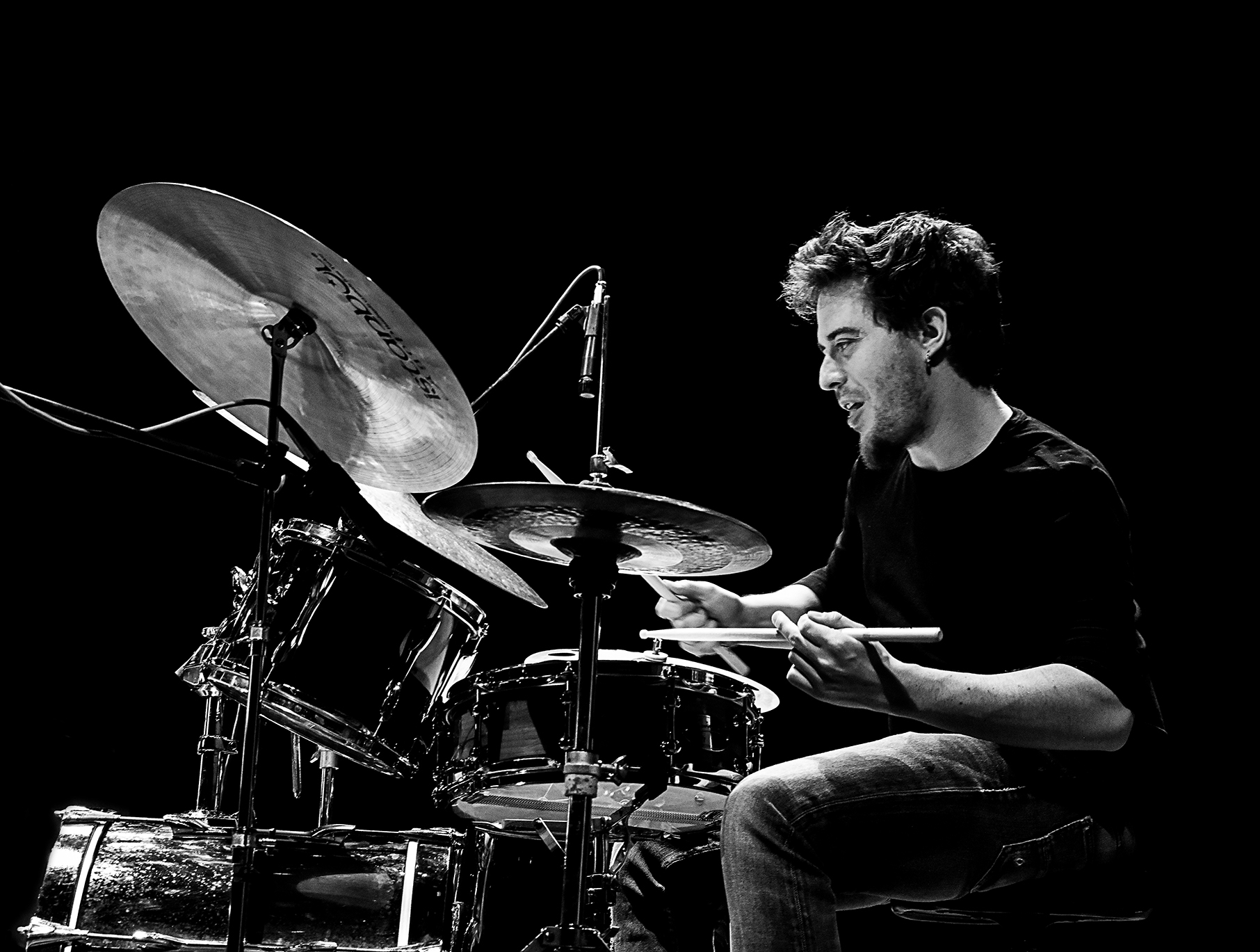 Born in 1985, Ruben Bellavia is a very versatile drummer on the Italian musical scene. After getting his Bachelor Degree in Classical Percussions at the Conservatory in Torino he started studying jazz drumming seriously.
In 2017 he has been invited from the Berklee College of Music to present his innovative method of practicing inspired by Tony Williams.
Since 2009 he's been working with some of the most influential musicians on the italian and international jazz scene such as Randy Brecker, Antonio Faraò, Chad Lefkowitz Brown and Fabrizio Bosso.
In 2016 he has been ranked in the top 10 of Italian Jazz Drummers from the readers pool of the Jazzit Magazine.